New SSD from Goodram
9 Maggio 2023
Ultima modifica: 9 Maggio 2023
---
PX600 joins the offer of the Polish manufacturer
Goodram, the Polish computer memory brand owned by Wilk Elektronik SA, is expanding its range with a new SSD with PCIe 4 x4 NVMe interface. The PX600 is an ideal option dedicated to office solutions and home users.
The latest Goodram PX600 SSD is the solution for users who are looking for reliable memory with fast data transfer rates. Thanks to the PCIe 4 x4 standard, the drive operates at speeds of up to 5000 MB/s. The performance of the PX600 will be appreciated especially by those wishing to significantly improve the performance of computers accompanying them in their daily activities – at home and in the office. Professionals such as graphic designers, gamers, photo and video editors and those working with large datasets will also appreciate the above-average drive speed.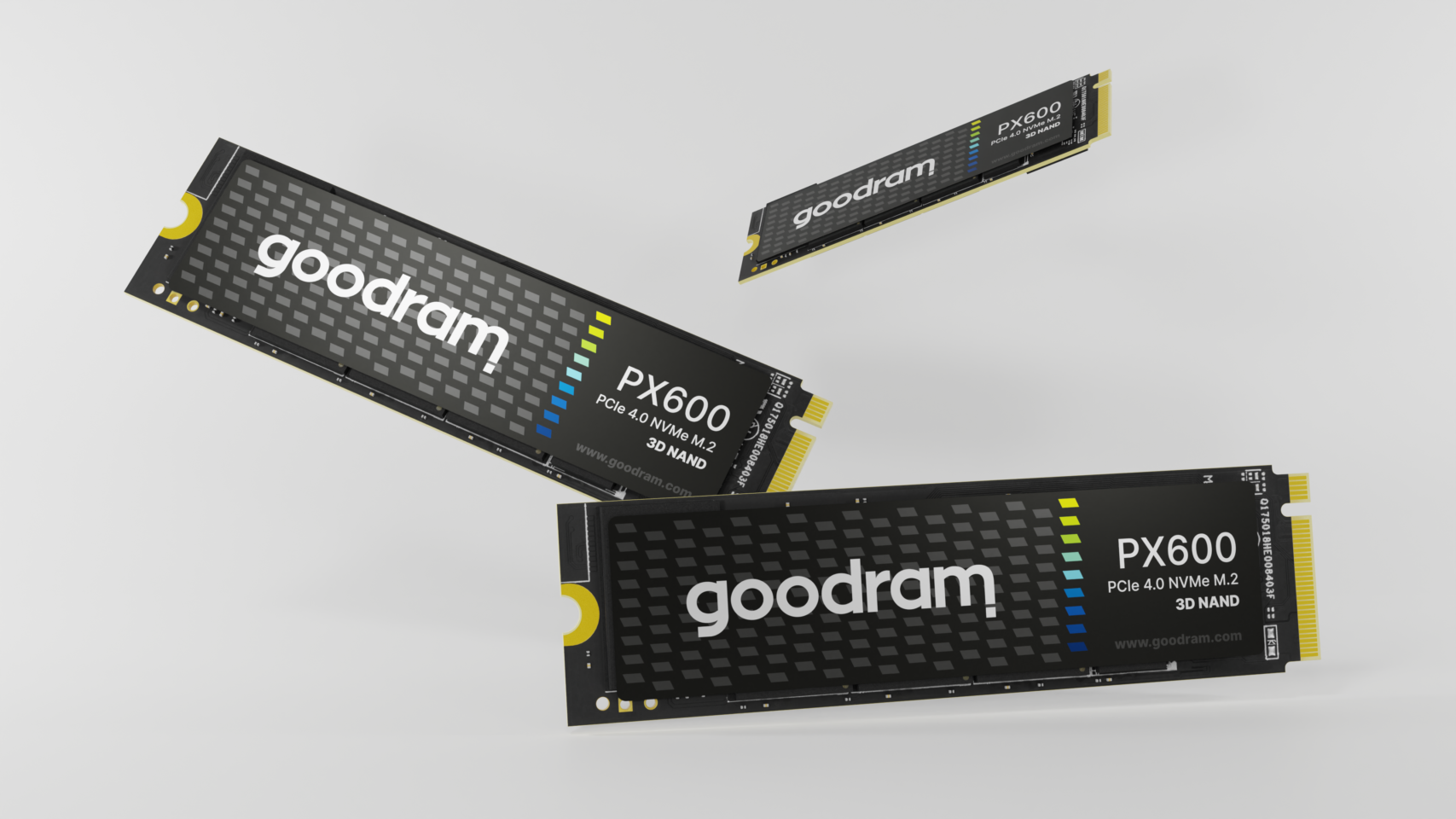 The SSD's lightning-fast speed translates into smooth operation and system responsiveness, as well as fast loading of games and applications. The premiere drive offers up to 10x better sequential and random transfer performance than SSDs with older interfaces. The media is available in a wide range of capacities (from 250 GB to as much as 2000 GB), allowing for flexibility to suit each user's needs.
The use of 3D NAND flash memory bones combined with a high MTBF (2 000 000 hours) ensure high drive performance and reliability while optimising memory consumption. With read speeds of 5000 MB/s and write speeds of 4200 MB/s, the PX600 is one of the fastest SSDs available in its class.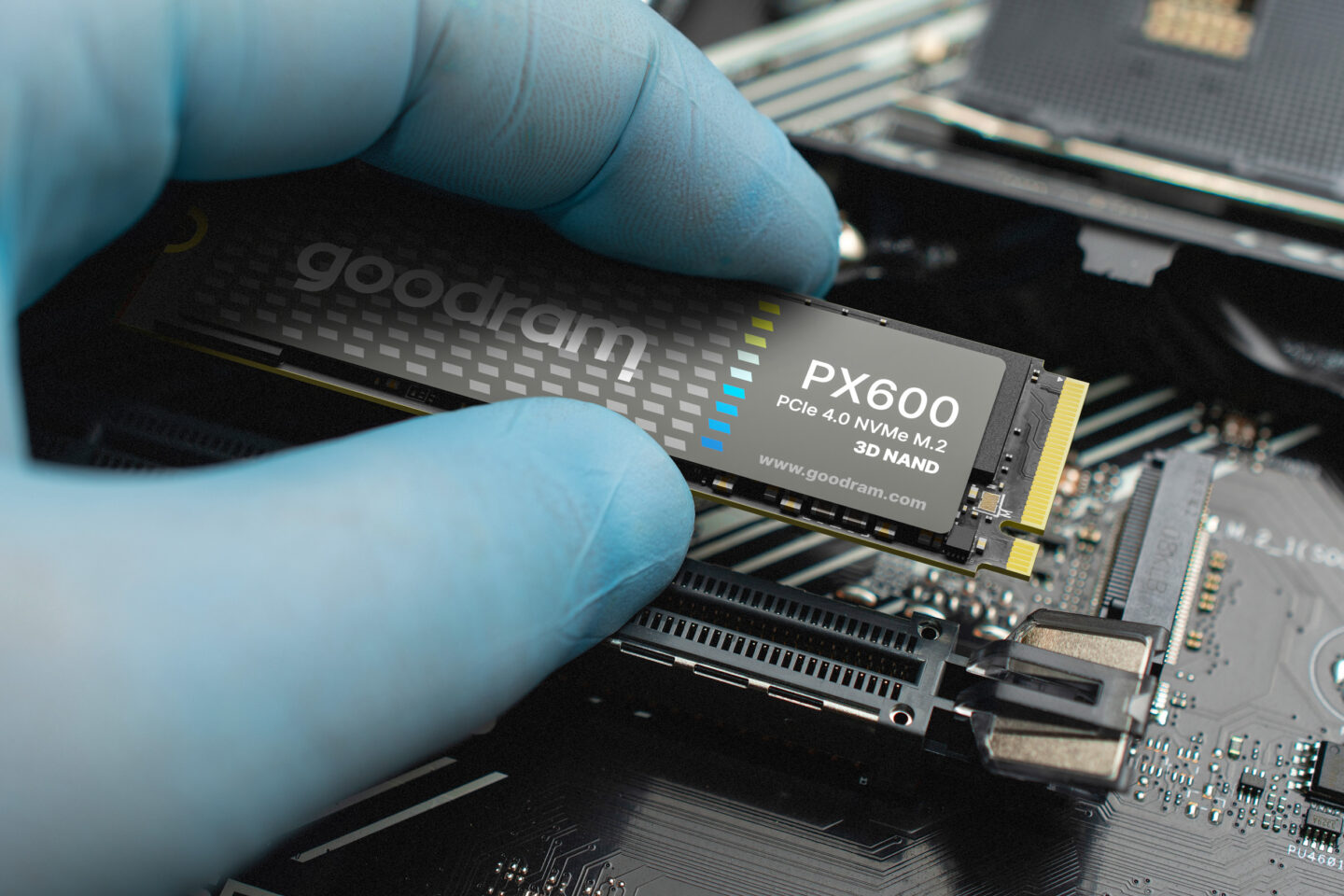 Utilization of 3D NAND technology and NVMe communication protocol in the PX600 unleashes the potential of the memory, controller and fourth generation interface. NVMe significantly reduces latency and queuing, making it incomparably faster than SSDs based on AHCI protocols.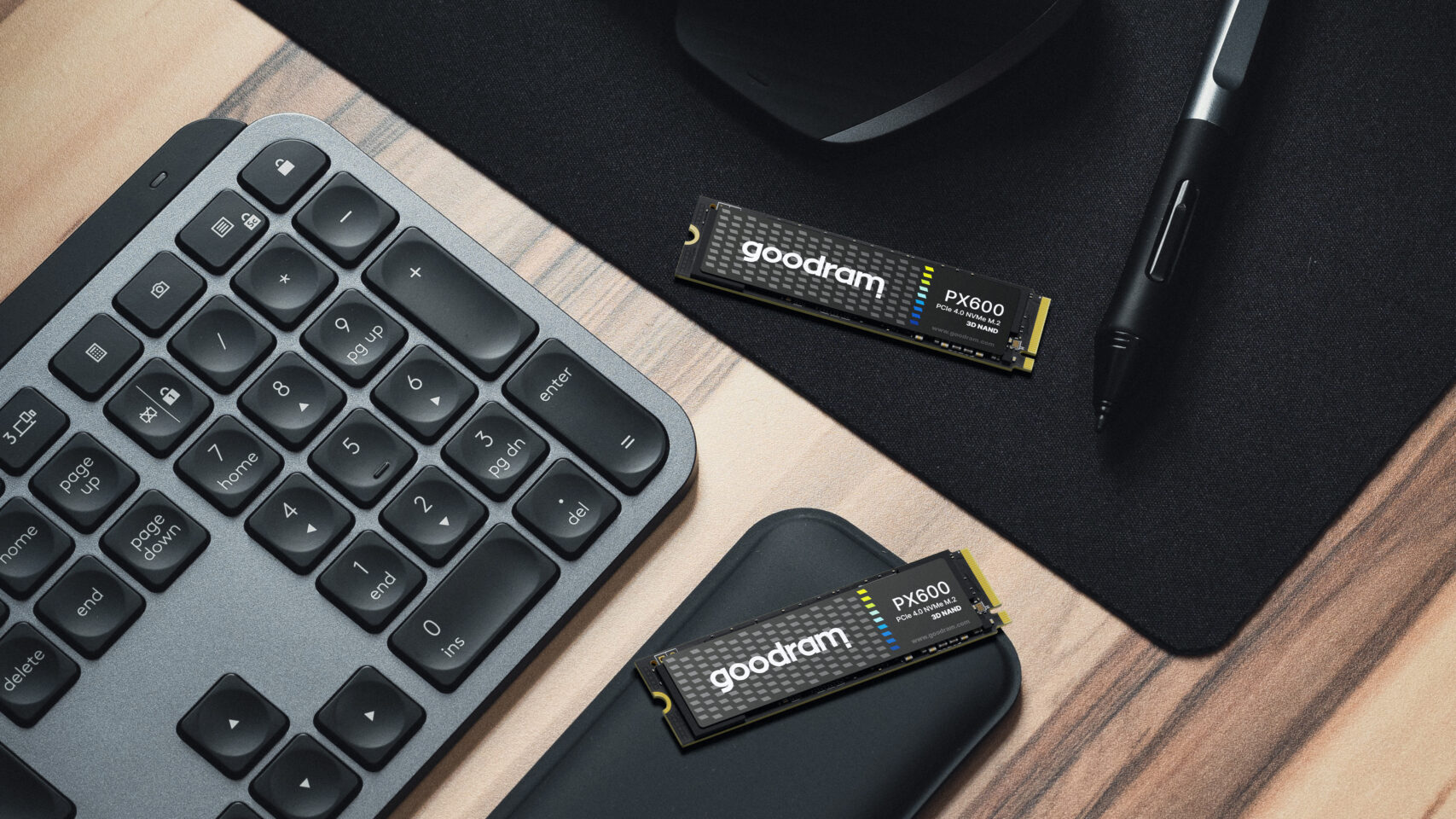 "One of the problems that affects M.2 NVMe drives is the phenomenon of thermal throttling, i.e. a reduction in performance due to components operating at too high a temperature. The controller that the PX600 is equipped with effectively manages voltages, which has a positive effect on temperature emissions and significantly limits temperature increases during use. This, in turn, translates into reliable operation even under high hardware loads," – says Wieslaw Wilk, CEO of Wilk Elektronik SA.
Goodram PX600 is available in several capacities: 250 GB, 500 GB, 1000 GB and 2000 GB, and M.2 2280 format, with single-sided component placement. Like other SSDs from the Polish manufacturer, the PX600 is covered by a 3-year warranty with a TBW limit. Additionally, the manufacturer provides full technical support and ongoing firmware updates to the latest version.
You can find more about our products HERE.
| | |
| --- | --- |
| Capacities available (GB) | 250, 500, 1000, 2000 |
| Interface | M.2 PCIe NVMe gen 4 x4 (M Key) |
| Max. read/write speed | 5000 / 4200 MB/s |
| Format | M.2 size 2280 |
| IC's | 3D NAND Flash |
| MTBF | 2 000 000 hours |
| Working temperature | -25°C - 85°C |
| Storage temperature | -40°C - 85°C |
| Warranty | 3 years with TBW limit |