IRDM RGB White DDR4
29 September 2022
Latest modification: 29 September 2022
---
White modules with RGB backlight go to the offer of the Polish brand
IRDM, a Polish brand of computer memory belonging to Wilk Elektronik SA, is introducing new modules with RGB backlight. The current offer of IRDM RGB DDR4 modules now are complemented by fully white IRDM RGB White DDR4 memories, which were presented during the IFA fair in Berlin in the beginning of September.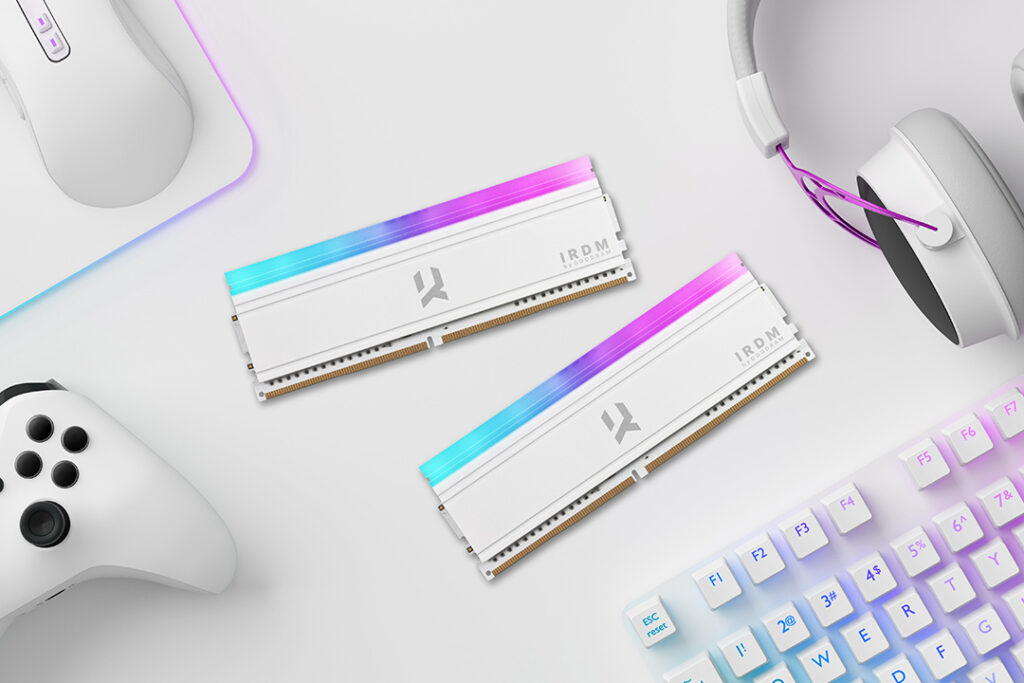 Premiere in the IRDM RGB series
In response to the growing popularity of white computer sets and components in this color, the Polish brand offers completely white RGB RAM modules. A decisive distinguishing feature from competing brands is the use of not only a white heatsink, but also the PCB itself. Thanks to this, the IRDM RGB White modules look extremely sophisticated. It is an excellent choice when it comes to minimalist PC sets with RGB backlight, which will be appreciated not only by gamers, but also people who value sophisticated design and high aesthetics of their equipment.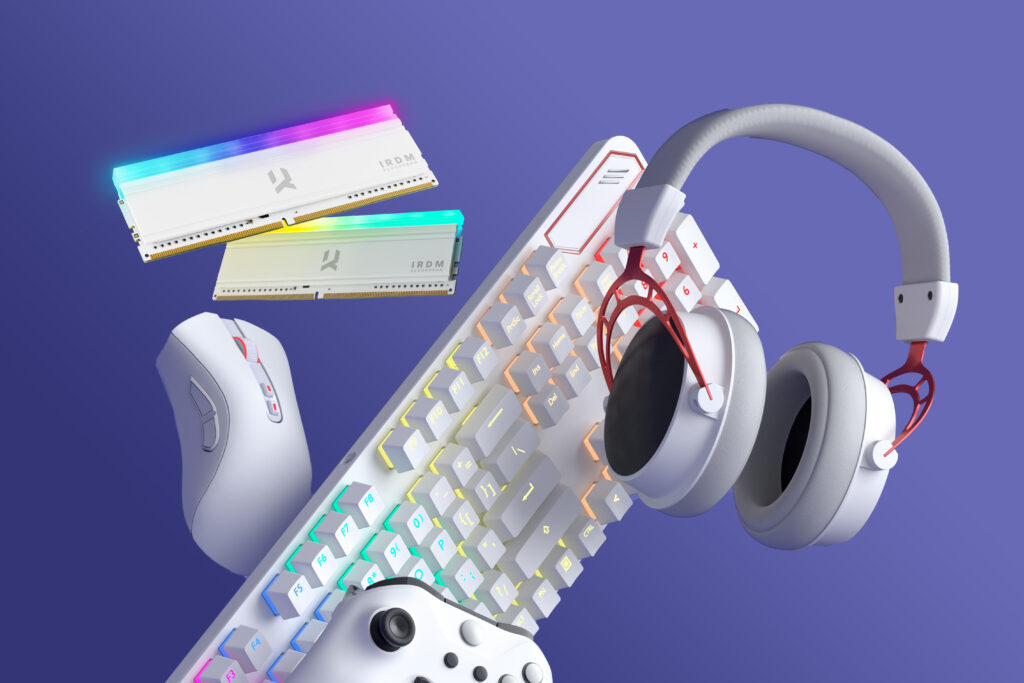 Made of selected components
All memory modules with the IRDM logo are made on the basis of carefully selected components. It is no different in the case of white memories with RGB effect, which are based on Micron and Hynix memory chips. Stability and speed of work is ensured by 3600MHz frequency with 18-22-22 timing. The purely white, massive heatsink is made of aluminum, which perfectly dissipates heat, while ensuring work efficiency even with very intensive use. Currently, the latest modules are available in a set of 2x8GB. However, the manufacturer announces a quick introduction of the 2x16GB kit to the offer.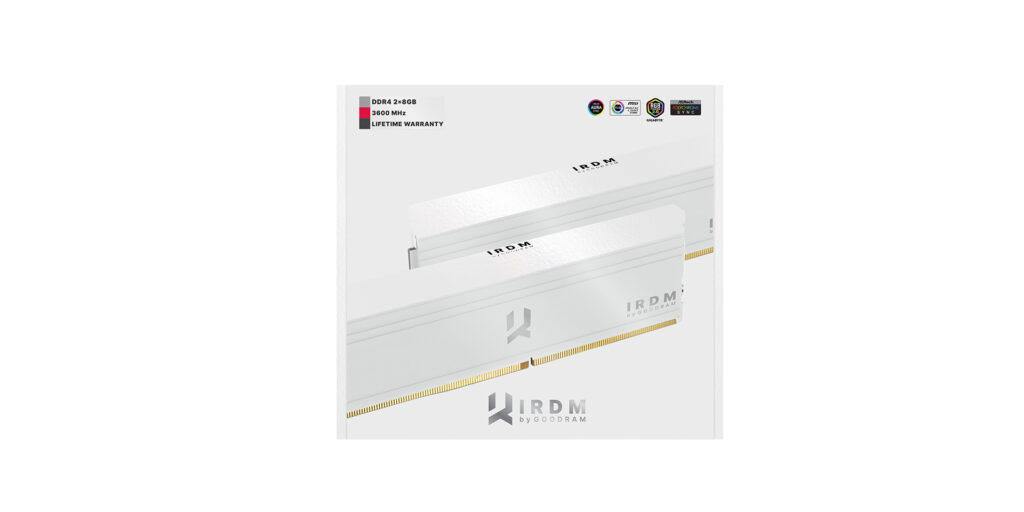 RGB LED backlight
RGB lighting is a real must have for many enthusiasts of custom computer sets and gamers. The multitude of lighting control options makes it possible to personalize the PC and set the preferred color effect. For users hungry for an above-average effect, the advantage will be the ability to synchronize the lighting with other elements such as the motherboard, computer case, cooling system, keyboard, headphones or a computer mouse. For IRDM modules that are compatible with motherboards from leading manufacturers like ASUS, MSI, GIGABYTE and ASRock, the process is easy and intuitive. Thanks to the placement of 8 LEDs on a single module, the color change occurs smoothly, highlighting the interior of the computer set in a spectacular way. White modules will be the perfect complement to any set in this style and more. They will definitely also stand out in non-uniform color combinations.
XMP profile support
IRDM RGB White modules work with XMP profiles and are compatible with AMD Ryzen processors. For users, this means easily setting the memory parameters according to their expectations and taking full advantage of the possibilities offered by RAM. The module manufacturer provides free technical support, and the memory itself is covered by a lifetime warranty.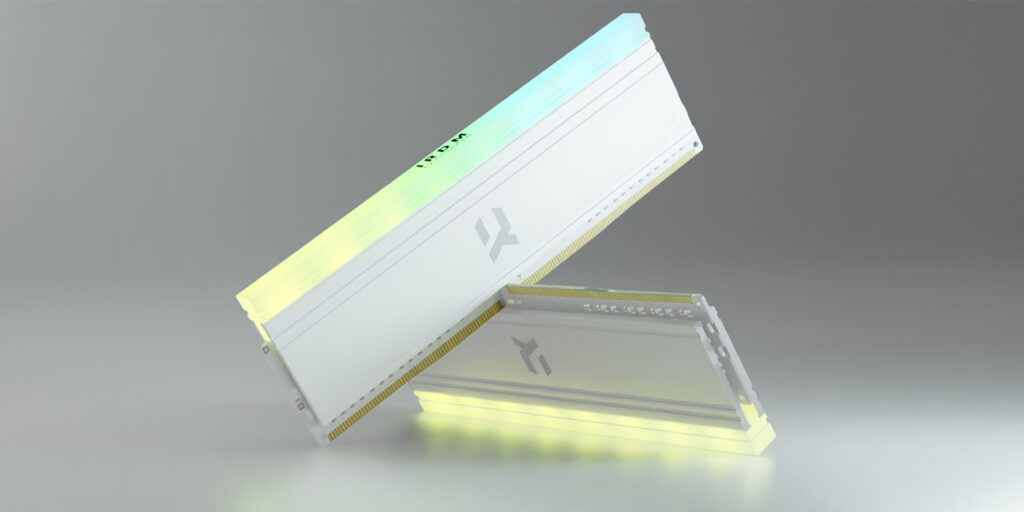 Solutions for professionals
IRDM is a memory line for those who expect the best performance, durability, original design and great parameters of the equipment used. IRDM modules, drives and memory cards are dedicated to all those who need the highest quality products to carry out their daily work or hobby. Potential recipients of the brand's products include professional photographers, engineers, programmers, filmmakers as well as extreme sports enthusiasts, video games, e-sports and modding. Even though each of them performs their tasks in a different way, they need appropriate, efficient and reliable tools to achieve them. As a manufacturer, Wilk Elektronik makes every effort to ensure that IRDM components meet the needs of even the most demanding customers.
Technical details
Module type
UDIMM DDR4 PC4-28800
 
Capacity (single module)
8GB
Capacity (kit)
16GB
Frequency
3600MHz
CL
18-22-22
Voltage
1,35 V
XMP
Yes
RGB backlight
Yes
Cooling
Heatsink
Warranty
lifetime + technical support