Goodram presents DDR5 memory modules
24 Novembre 2022
---
The Polish Goodram brand, owned by Wilk Elektronik SA, introduces its first DDR5 memory modules. This is excellent news for users of the latest generation of platforms looking for even greater speed and performance.
Modules signed with the Polish manufacturer's logo will soon appear on store shelves. Goodram strongly emphasizes on this long-awaited premiere, at the same time announcing the imminent introduction of DDR5 modules with RGB lighting. These in turn will enter the market under the logo of IRDM –  gaming brand also owned by Wilk Elektronik SA.
Users who want to equip their computer units with the latest Goodram modules can choose between two memory standards: U-DIMM and SO-DIMM with 4800 and 5200MHz frequencies with CL40 and CL42 latencies respectively and a capacity of 16GB in a Single Channel configuration.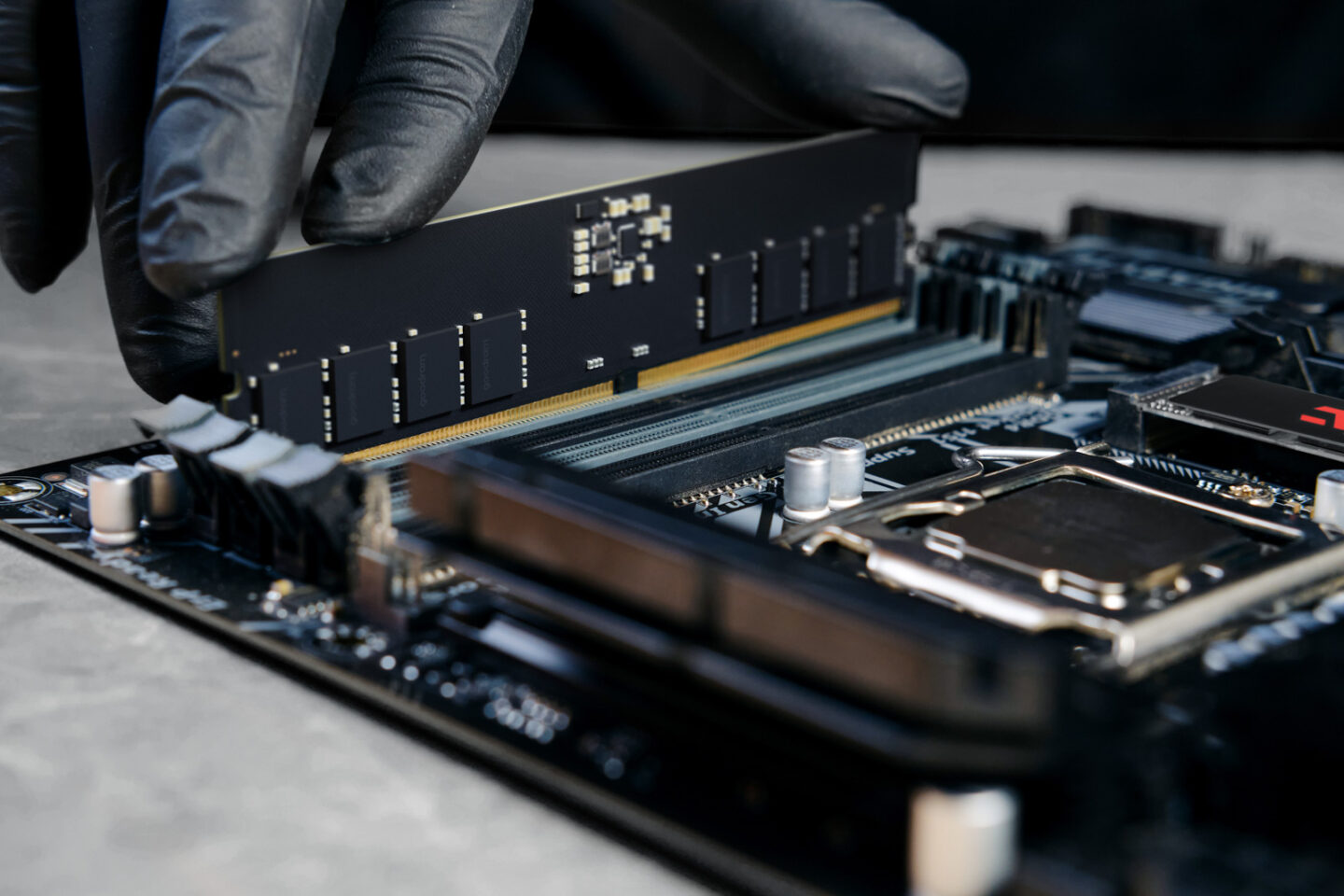 "DDR5 memory is a huge technological leap compared to previous generations. It is also an unprecedented performance. Users of platforms adapted to the latest standard will surely feel the difference – DDR5 memory makes about 50% increase in bandwidth compared to the fourth generation, as well as a doubles number of banks. Stability at such a high clock speed is guaranteed by the PMIC, i.e. the built-in power management chip. The latest modules provide enormous speeds and efficiency of operation with simultaneous stability and lower power consumption. The newest memory consumes up to 30% less power than DDR4. This is a great advantage, especially for laptop users who care about the longest possible battery life" – says Wiesław Wilk, President of Wilk Elektronik emphasizing on the advantages of DDR5 modules.
The decisive benefits for users from having DDR5 modules include faster system operation. Working with a large number of open browser tabs and switching between applications will be much smoother. Materials in 8K resolutions along other heavy files will be handled with ease.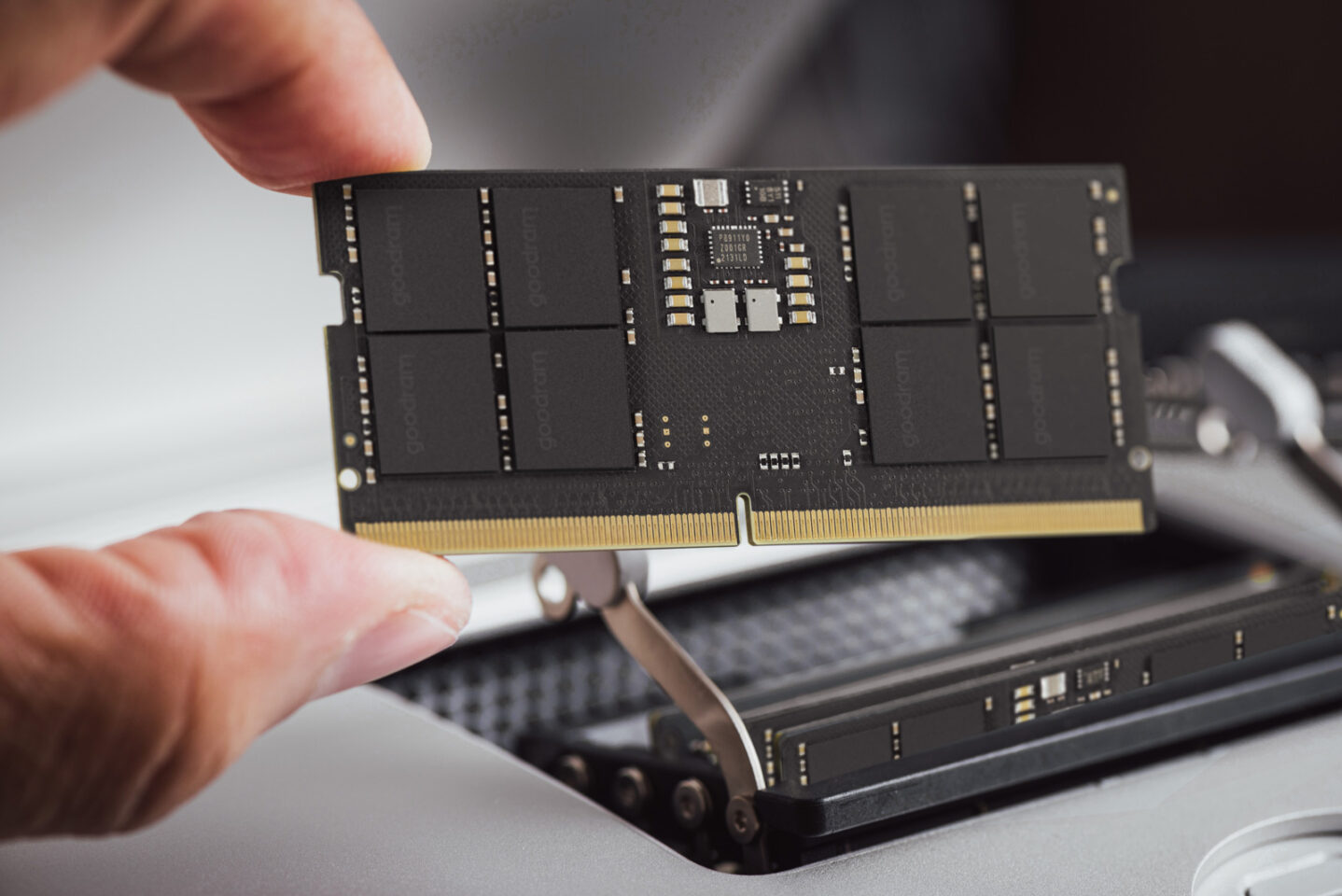 The latest DDR5 memory is a direct response to the ever-growing market demand for more efficient computer components and sets. The benefits of using them are noticeable mainly in professional applications due to very high speeds. A significant increase in efficiency will be felt among others in compression tests.
High clock speed, lower power consumption and simultaneous maintenance of the stability of DDR5 modules would not be possible without the use of appropriate technological solutions that perfectly characterize Goodram DDR5 memory.
On-die ECC technology eliminates bit errors in module for near maximum reliability. One of the most important components of DDR5 memory modules is PMIC (Power Management Integrated Circuit). It gives the possibility to "tune" the modules in terms of power management and work stability. Additionally, the DDR5 are equipped with an SPD HUB with an integrated temperature sensor. It allows to transfer important data via the I3C bus to configure settings, e.g. speed, latency, and in the case of OC modules, to load an XMP or EXPO profile – just like the standard SPD in previous generations of memory modules.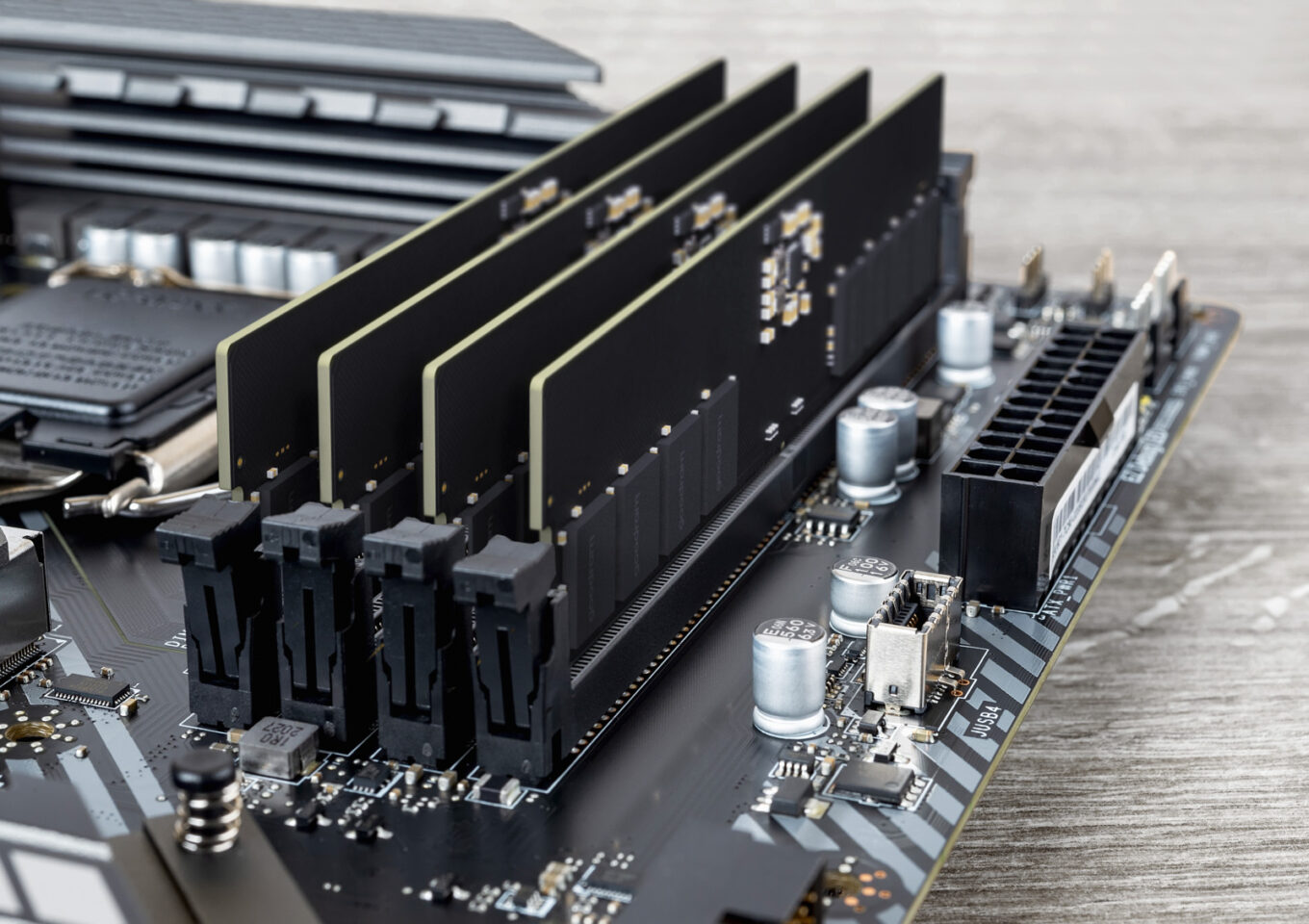 Goodram DDR5 modules are dedicated to users who want the latest technologies in their everyday solutions, professionals and PC builders looking for above-average experiences.