TOP 5 products that will make your return to the office easier!
1 September 2021
---
Check out the TOP 5 GOODRAM and IRDM products that will make your return to the office easier!
Vacation is coming to an end, which means the return of not only students to school, but also employees to their offices. GOODRAM and IRDM products will ensure a comfortable start after the summer season. They will be appreciated by everyone who wants to improve the performance of their computer or laptop, is looking for reliable external SSD drives, or requires memory cards to work in all conditions.
Whether you work in the comfort of your home, a large corporation, or a small company – you can improve the performance of your electronic devices at any time. This will make your work faster and more efficient, and you will enjoy the reliability of your devices.
Explore our suggestions for getting back in the office in September!
NUMBER 1
IRDM PRO DDR4 DEEP BLACK module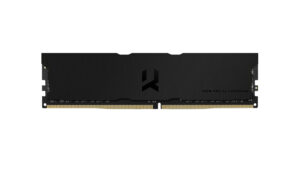 No matter what you do on your computer, your device processes massive amounts of data every second. To keep this process running smoothly, you need the right RAM. IRDM DEEP BLACK modules ensure high quality of work, are characterized by very good specifications and, what is also important, are manufactured and tested in Poland. Large amount of RAM ensures efficient and smooth operation of applications, which is important for architects or graphic designers and other professionals. The programs they work with use huge amounts of internal memory. After expanding the RAM, users will appreciate smoother web browsing and faster performance of programs, for example, those for video editing or design. If you can allow yourself a moment with your favorite computer game in your free time, you will also feel the difference. IRDM PRO DDR4 offers single module capacities of 8GB and 16GB, and the model is available in Single (8, 16GB) and Dual Channel (16, 32GB) configurations. Frequency levels of 3600 MHz with 18-22-22 timings provide the speed and reliability expected by professionals. Although Deep Black is a gaming module, it stands out for its affordable price.
NUMBER 2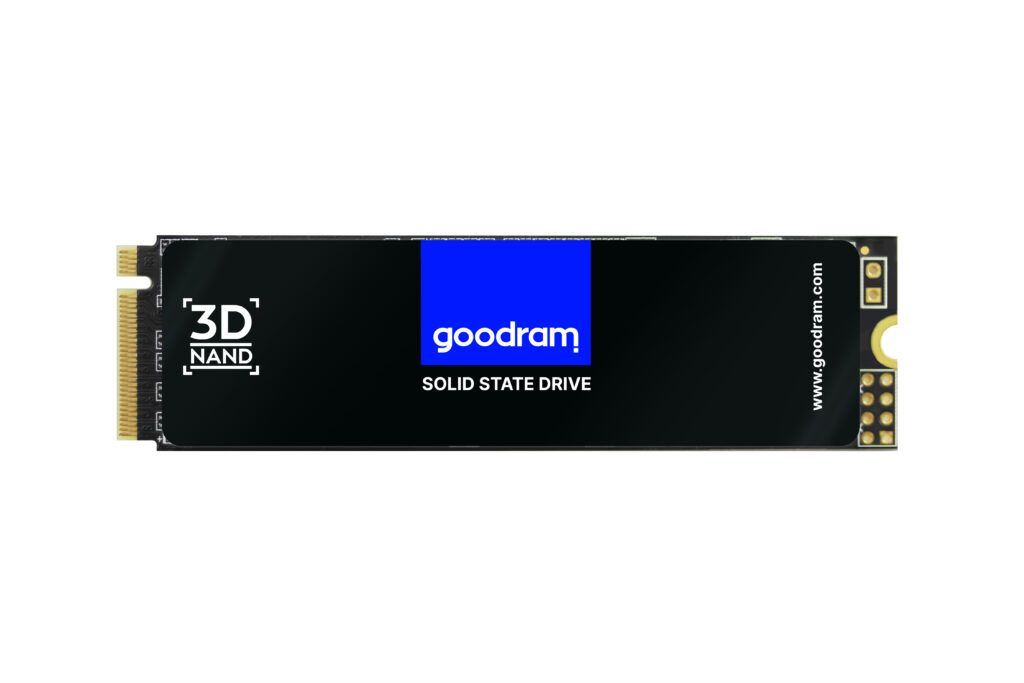 It's not just the increase in the amount of RAM that improves computer performance, but just as importantly, the right drive! You should think about buying an SSD, especially if your hardware is based on an older HDD solution. In this case, the change will be clearly noticeable. The high bandwidth and performance offered by GOODRAM and IRDM drives will ensure smooth and fast operation of programs, including the most demanding ones, such as those for data analysis or computer graphics. Upgrading a computer does not have to be expensive. We recommend a cost-effective solution – GOODRAM PX500 SDD with PCIe GEN 3 x4 NVMe interface. It delivers up to four times the sequential and random transfer speeds of SATA III SSDs.  PX500 offers read speeds of up to 2050MB/s, which will be appreciated by the most demanding customers. Our product is perfect as a standalone drive or as a system drive, complementing the work of HDD. The performance of some M.2 SSDs decreases with a significant increase in temperature – this is the phenomenon of so-called thermal throttling. To prevent this, a unique solution has been applied to the surface of the components of PX500, that is, covering the drive with a special film consisting of copper and graphite. This results in very good heat dissipation without increasing the size of the drive. The product is available in three capacities (256GB, 512GB, and 1TB), allowing you to conveniently select a model to suit your individual needs.
NUMBER 3
How often do you find yourself flipping through several USB drives looking for the right one with the data you need? Or does the file transfer take so long that you're out of patience? The solution is the GOODRAM HX100 portable SSD drive – the successor to the HL100 model. It is ergonomic and handy since its size corresponds to the size of a credit card. The latest drive is equipped with TLC NAND Flash technology and shock-resistant design, which ensures safe storage of data. The device is ideal for connecting to consoles, laptops, and computers via USB 3.2 Gen. 2. The SSD HX100 offers 950MB/s read and 900MB/s write speed for smooth and fast data transfer. The drive is available in capacities of 256GB, 512GB, and 1TB, so it will be perfect for both home and business use. This item is a must-have if you often use portable memory.
NUMBER 4
Everyone who works in the photo and video industry or takes shots from a drone and sports cameras knows how important a well-chosen memory card is. Proper parameters of the card guarantee the best outcomes. MicroSD IRDM M2AA – the newest and the fastest card in the offer of the Polish manufacturer is an ideal choice. It will also be great for users of smartphones and tablets with Android system. Thanks to A2 Performance Class, it is possible to install multimedia and applications used in smartphones on it. Apart from high computing power, IRDM M2AA card guarantees above-average performance of up to 170MB/s (read speed) and 120MB/s (write speed) and a capacity of up to 512GB. The card meets the requirements of Video Speed Class V30. Thus, it provides the highest performance and reliability, including video recording in slow motion and 4K resolution, as well as demanding operating modes. The IRDM card, like other Flash memory cards offered by GOODRAM and IRDM, is covered by the manufacturer's lifetime warranty.
NUMBER 5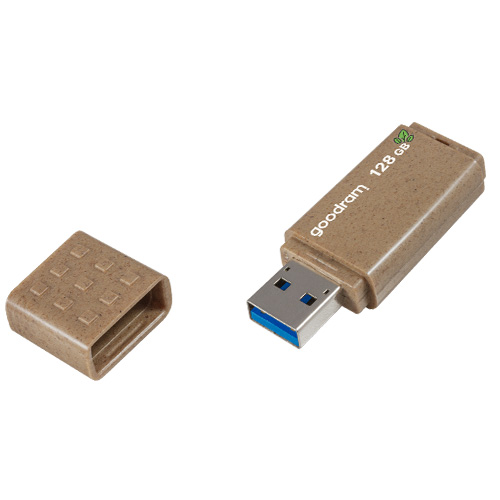 A USB flash drive is an extremely useful gadget on which we store data of various types – files, photographs, films, or important documents. GOODRAM has two particularly outstanding models in its wide range of USB flash drives. In addition to their basic function, they have additional features. The first proposal is for those who choose an eco-friendly lifestyle and are not indifferent to the fate of the planet. It is the UME3 ECO FRIENDLY model, the design and manufacturing of which was carried out entirely in Poland. The product is distinguished by the casing made of 100% biodegradable materials, which decompose in composting conditions. The design of UME ECO has been appreciated in must have – a plebiscite for the best Polish products organized by Łódź Design Festival. The second proposal from GOODRAM is the UME3 CARE. This portable memory is created for people who value cleanliness, hygiene, and safety. Thanks to the Biomaster technology, the casing of the product contains silver ions with anti-bacterial properties. This guarantees constant protection for the entire life of the USB flash drive. The antibacterial features of the product have been confirmed by laboratory tests. After 24 hours the reduction of microorganisms on the surface of UME CARE reaches up to 99%. UME3 CARE and ECO FRIENDLY are available in capacities of 16, 32, 64, and 128GB and come with a lifetime manufacturer's warranty.