SPRING MEANS FAIRS!
26 March 2019
Latest modification: 26 March 2019
---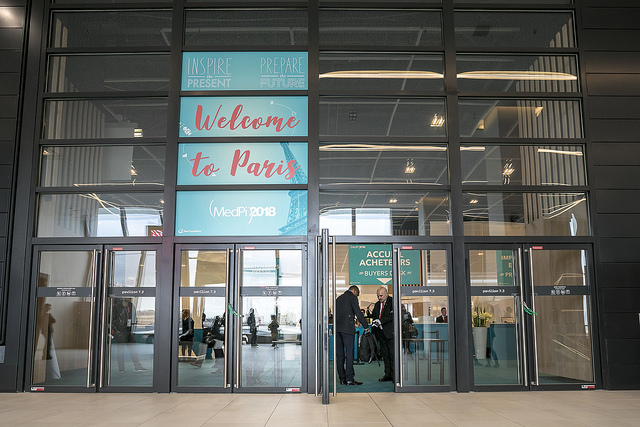 Two very important events ahead of us – one domestic and one abroad! Second quarter of the year is always full of interesting fairs so it's hard not to take part in them!
"Représentation polonaise"
The brink of spring brought the MtoM – Objets Connectés et Communicants – trade fair based in the heart of France and focused on industrial solutions. We've presented GOODRAM INDUSTRIAL services hand in hand with our partner SYSCOM PROREP. The industrial branch of our brand is growing in a ultra-fast rate so MtoM fair was a great opportunity to meet our current and future client!
It's not the last time we will visit France this season – the MedPi 2019 fair is just around the corner. One of the most important events for electronics and new technologies market in France, safe to say in Western Europe – the MedPi 2019 takes place in Paris between 2nd and 4th April. We will be attending the fair with our distributor – TRAX Distribution. MedPi's focus ranges from high-end gaming, through mobile accessories, smart-home solutions and more. We will present our whole line of products – for gamers and for casual users as well. .
Warsaw's industrial forum
The end of March is a pretty interesting time of our domestic industry as well – Warsaw is once again hosting the AUTOMATICON 2019 – the biggest industrial forum in Poland, gathering both sides of the industrial market – manufacturers and services suppliers with their customers. This year's biggest hit is 3D-moddeling and robotics – but memory related solutions are always in demand. Our GOODRAM Industrial line of products fits in perfectly, that's why you can meet us in Warsaw this week!