My Mom plays a game
25 November 2020
Latest modification: 25 November 2020
---
Gaming is growing at an unstoppable pace. The industry has changed dynamically in recent years, esports have become the official sports competition, and the best players around the world have their large fan clubs, compared to the ones movie stars have.
This should not be surprising that the mobile gaming also jumped up in the statistics, and the number of mobile players increased significantly, especially in 2020, the year in which we have been locked at home for long months and forced to depend on our own to amuse ourselves. Hence many people chose to play games, which have turned into interesting reports from the mobile gaming world:
More than half of mobile gamers are over 34 years old (MediaKix)
90% of the time spent on the phone is dedicated to playing games and using applications (eMarketer)
63% of mobile gamers are women and over 60% of them play games every day (MediaKix)
But what is most interesting: 85% of players do NOT identify as such (techjury)
Curious about what kind of gamer you are? Take the quiz to find out!
Are you aware you are a gamer?
Do you play games occasionally, only when you find a free moment or when you simply want to relax? Do you "accidentally" go to webpages devoted to new or forthcoming games, although you do not intend to buy them? Are you interested in the gaming accessories? Do you download games displayed as ads on your phone? Do you become nervous when you find out you have ran out of space on your phone and can't download new games?
It's official, you are a gamer!
What's even more, you are a minimalist player who doesn't need super gaming equipment, buying only the essentials or when it is an occasional purchase, e.g. for a Christmas gift. The thing is for mobile gaming, all you need is time (you can also play to kill the time, waiting in lines, taking the bus etc) and a phone. Which phone is the best for gaming? The comparison made by the techradar comes to the rescue.
However, if your current phone is completely sufficient for you, and as a member of the "Time Killer" gaming group, you only demand more space for all your games and applications, just can simply invest in a good memory card, for example IRDM microcard with reading speed up to 100 MB/s. With this one you can download many games on your mobile that will allow you to break away from reality for a long time, or until the battery runs low😉
Mobile gaming but without a mobile phone?

What if you like to play games, but those available on the phone have already bored you and you want to play something more adventurous, with cool graphics, a good story and a hint of sentimentality, like Super Mario Bros, Zelda or Pokemon?
Remember Nintendo?
Well, the Japanese company has had a strong position in the gaming world for years. It also has its strategy of targeting its hardware and games for mobile gamers, and its flagship Nintendo Switch is a treasure for those who like to play in a hybrid model – alone, at home, outdoors, in a duo – every option is allowed thanks to joy con controllers.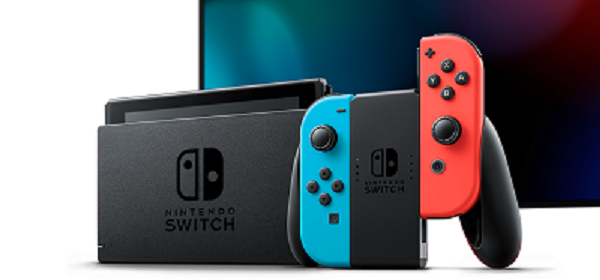 Anyone who decides to buy a Nintendo Switch must, however, make a choice – agree to the internal memory of 32GB (of which some is reserved for the operating system), which is not that small, considering the fact that games dedicated to Nintendo Switch don't take much space. Although there are exceptions, such as The Witcher 3: Wild Hunt (30GB) or Dragon Quest Heroes (32GB). Downloading the entire content of the game in the digital version requires you to buy an external memory card. It is worth reading the Nintendo specification before buying. The console supports microSD, microSDHC and microSDXC and the UHS I standard. The manufacturer's recommended speed is 60-100 MB/s and the maximum capacity supported by the console is 2 TB, which may be very useful in the future.
Considering the reality, 256GB of capacity is more than enough to buy digital version, if you use them often. If you play games occasionally, 128GB is the best solution – no stress of running out of space, but also no stress of overpaying for higher capacities.
What's worth to notice, earlier this year Nintendo Switch introduced a software update that allows you to move games between the built-in memory and an external microSD card – how to do it – Nintendo gives the details.
What else the console manufacturer will show to its fans and users, we will see soon – according to industry reports, a new version of the Nintendo Switch is planned for the beginning of next year.