The IRDM brand extends the offer of 3600 MHz PRO series modules with new IRDM PRO Crimson White model
21 July 2022
Latest modification: 9 January 2023
---
The IRDM gaming brand, meeting the expectations of gamers and PC builders, introduces new white DRAM memory modules, which are distinguished by red details and marking of heat sinks. The IRDM PRO DDR4 Crimson White series is a response to the growing interest in PC sets made of white components.
The latest modules in the IRDM portfolio are characterized by a frequency of 3600 MHz with timings 18-22-22 and a voltage of 1.35V. The offer includes single modules with capacities of 8 and 16 GB, as well as the increasingly popular Dual Channel 16 and 32 GB sets.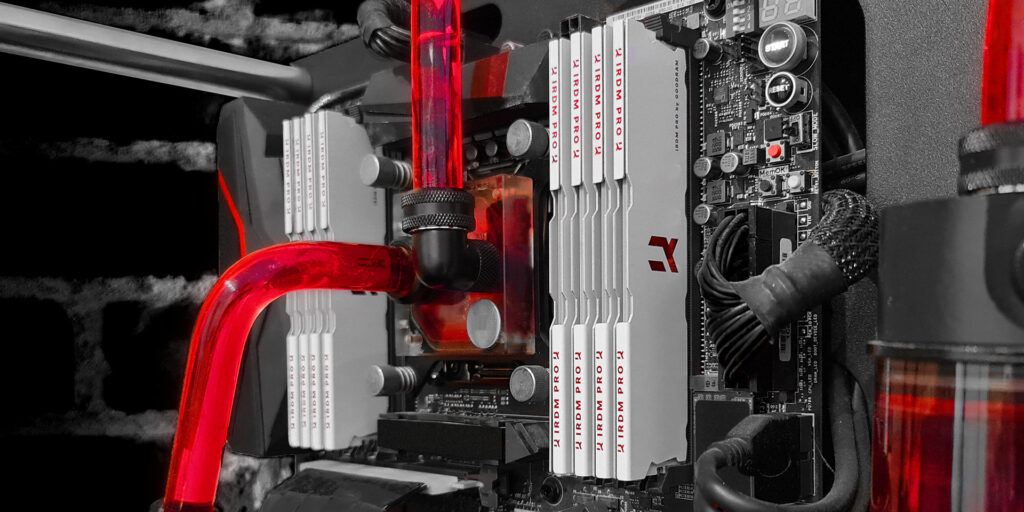 IRDM PRO DDR4 Crimson White is a memory designed for gamers, enthusiasts and users expecting fast and stable operation of their computer set. The memories are based on an 8-layer white PCB and selected Samsung D-Die memory chips. The whole module is enclosed in a stylish white heat sink with a distinctive crimson IRDM brand logo.
"We are convinced that our new modules will appeal to many players and will be the perfect complement to the white PC sets that continue to grow in popularity. It is worth paying attention not only to the attractive design of Crimson White memory modules, but also to high-quality components such as the Samsung brand memory chips used here," says Wiesław Wilk, president of Wilk Elektronik SA, owner of the IRDM brand.
The minimalistic design of Crimson White is especially suitable for computers, where purity of form and expressive details count. Equally important, all IRDM memory modules are manufactured in Poland and undergo multi-stage quality tests, thanks to which they are covered by a lifetime warranty.
About the IRDM brand
IRDM is a series of SSD, RAM and Flash memory cards supporting professionals and players in the pursuing of their passions and professional challenges. IRDM is a brand of the Polish company Wilk Elektronik, the owner of the popular Goodram brand memories.
Explore the entire series of IRDM products https://www.goodram.com/irdm/irdm-by-goodram/