GOODRAM Launches New Solid State Drive – CX400
23 August 2018
Latest modification: 4 September 2018
---
GOODRAM presents the 4th generation of their CX Solid State Drives, dedicated for everyday consumer use.
Wilk Elektronik SA, European manufacturer of storage and memory products and owner of GOODRAM and IRDM brands, expands its consumer offering with CX400 SSD. CX400 is the name of new SSD series, dedicated for users searching for faster and more reliable alternatives to legacy hard drives.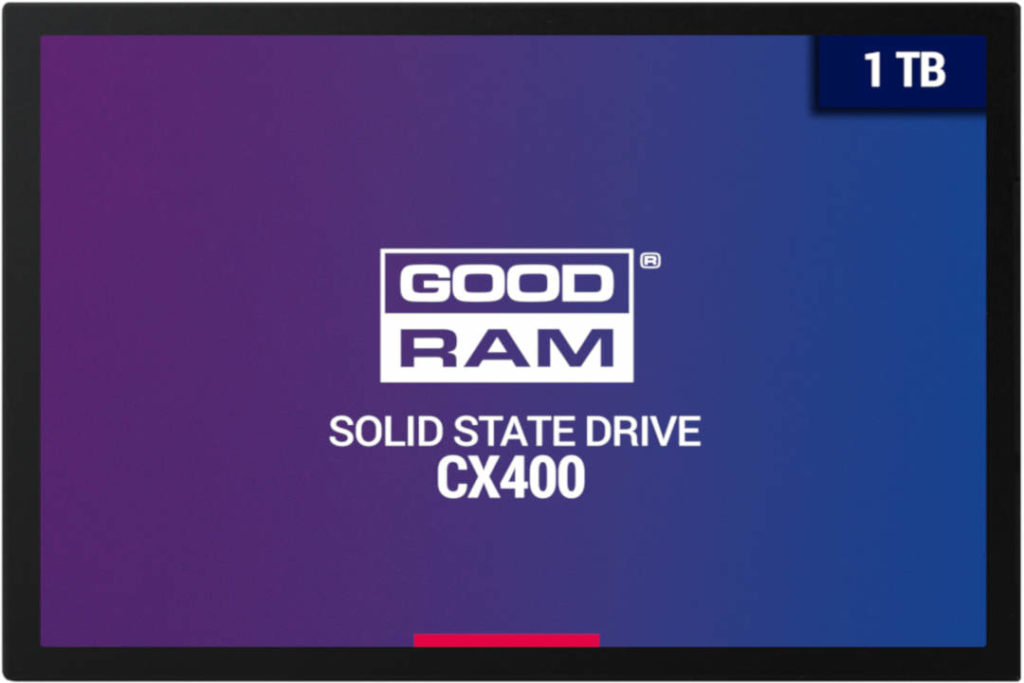 CX400 follows the proven path by incorporating the Phison S11 2-channel controller. It achieves up to 550 MB/s read and 490 MB/s write speeds for sequential data transfers. For random data reads CX400 reaches up to 85 000 IOPS and 77 500 IOPS for writes. The biggest difference between CX400 and his older sibling, CX300, is the fact that the new drive is based on 3D NAND flash. Utilizing the next generation memory, enabled CX400 to achieve more consistent performance and better write endurance.
By introducing CX400, we continue our mission to market products, which deliver good quality in the most competitive pricing – says Wieslaw Wilk, CEO of Wilk Elektronik SA. We believe that current generation of 3D NAND flash delivers much better overall quality and reliability than previous versions, that is why felt that now it's the best time to migrate our most popular product to 3D NAND – he adds.
Another positive change in comparison with the old generation are available capacities. CX400 is available in storage capacities of 128, 256, 512 GB and 1TB, which gives users 7% of extra space comparing to older CX drives and many competing products. CX400 is covered under 3-year manufacturer warranty with free technical support.