GOODRAM INDUSTRIAL AT EMBEDDED WORLD 2023
22 February 2023
Latest modification: 1 March 2023
---
Goodram Industrial, the Polish industrial memory brand, will once again present its offer at Embedded World in Nuremberg. This largest industry event in Europe will take place on 14-16 March 2023.
Embedded World, which brings together exhibitors from all over the world, is one of the most important events in the industrial trade fair calendar. It is also an extremely important event for the embedded systems community from components to finished electronic systems and software. The event has successfully returned to the calendar of the world's most important industrial trade fair after a pandemic-induced hiatus, and the sheer scale of Embedded World speaks volumes: the 2022 show brought together more than 720 international exhibitors and more than 18,000 visitors from around the world. According to the organiser's assurances, this year's edition is expected to be just as grand, if not bigger.
Goodram Industrial is an industrial memory brand owned by Wilk Elektronik SA, the only computer memory manufacturer in Central and Eastern Europe. The Polish company will present solutions and memories dedicated to the industrial sector – DRAMs, SSDs and Flash memory for use in internal and external industrial applications. As in previous years, there will be no shortage of novelties at the brand's stand this year, including industrial DDR5 DIMM and SODIMM memory modules. These, like previous generations in the manufacturer's range, are manufactured from carefully selected industrial memory chips supplied by global chip manufacturers, i.e. Hynix and Samsung brands.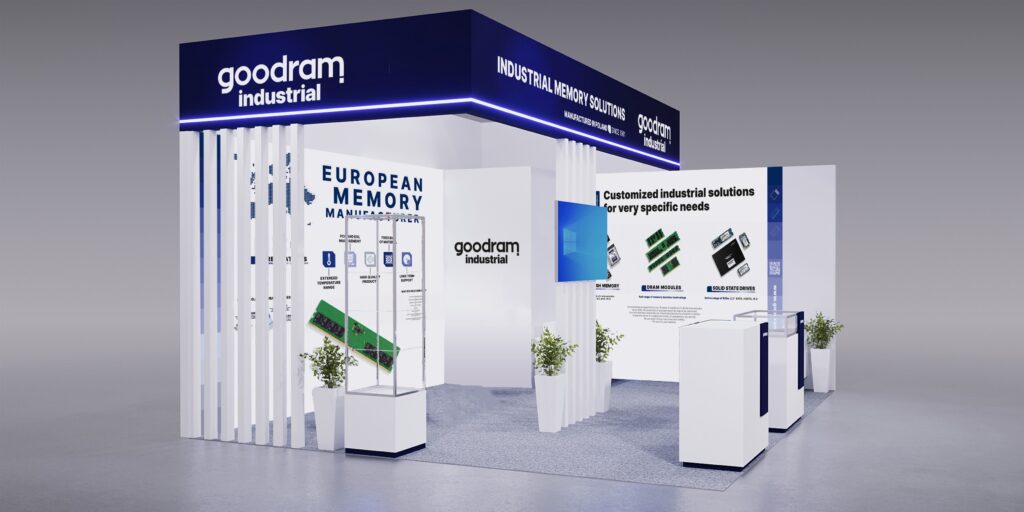 "There is no compromise when it comes to industrial solutions. Goodram Industrial specialised memories are top-of-the-range products both in terms of components, but also in terms of the testing and control procedures implemented in the production process and the final product," says Wiesław Wilk, President of Wilk Elektronik SA.
In addition to memory modules, Goodram Industrial is introducing a new addition to its Flash memory range – the CFexpress industrial memory cards. These, due to their high performance – writing up to 1700MB/s, reading up to 1600MB/s and increased resistance to adverse environmental conditions, are already an alternative to M.2 PCIe drives in applications requiring fast access to the memory. Both of the aforementioned solutions are based on the high-speed PCIe bus, providing high data transfer rates, while an important differentiator of the CFexpress card is its good user accessibility – understood by easy installation and replacement in industrial devices.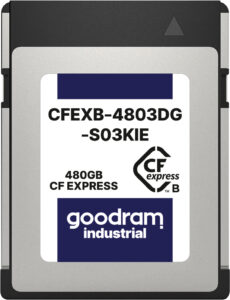 In addition to new additions to its product portfolio, Goodram Industrial announces the expansion of its value-added services to include conformal coating for industrial DRAM modules. Conformal coating seals and protects the PCB and the entire electronic circuit from adverse environmental conditions, making the solution particularly suitable for applications exposed to moisture, dust, chemicals or extreme temperatures.
"Goodram Industrial's solutions are tailored to the customer's needs. To ensure compatibility and reliable performance, they go through an extensive validation and testing process in our laboratory. All this is done to ensure their long-term and reliable performance, even in very demanding environmental conditions. At Wilk Elektronik, we are aware of the specific requirements and conditions of industrial applications, and the experience we have gained allows us to manufacture and deliver products according to customer expectations," says Wieslaw Wilk.
Wilk Elektronik, a European manufacturer of Goodram-branded consumer, server and industrial memory products, bases its competitive advantage on local character and the possibility of cooperating with customers for whom orders from technology giants are unattainable due to the size of the order or its individual nature. It is these characteristics that are key to building the Polish company's market position – Goodram Industrial solutions are already available in more than 25 countries worldwide.
"The industrial customer is a customer who demands high reliability. Our customers install their devices in indoor and outdoor applications often exposed to harsh environmental conditions. They also expect support not only for the initial implementation, but also for instrumentation updates (FIX BOM) and compatibility testing. These are both large and smaller customers for whom we fulfil individual orders, which is simply not cost-effective for the global giants. This very flexibility is our competitive advantage. We are a European memory manufacturer and the location of our company allows our customers to have direct contact and an increasingly common production audit, thanks to which talks and the finalisation of the order are incomparably faster," – Wieslaw Wilk adds.
At Embedded World 2023, Goodram Industrial will occupy stand 1-542 in Hall 1.