IRDM. Grenzenlos erleben
1 September 2022
Zuletzt geändert: 2 September 2022
---
Die IRDM-Premieren auf der IFA 2022

Berlin, 31. August 2022 – IRDM ist eine europäische Marke, die einzigartige SSDs, Speichermodule und Flash-Speicher für Enthusiasten und Gamer entwickelt und von Wilk Elektronik SA hergestellt wird. Das polnische Unternehmen ist auch Eigentümer und Hersteller der europäischen Marke für Computerspeicher, Flash und SSD – Goodram. Sowohl der Hauptsitz des Unternehmens als auch die Produktionsinfrastruktur befinden sich in Schlesien, im Süden Polens. Wie in den vergangenen Jahren präsentiert der polnische Hersteller auch in diesem Jahr auf der IFA in Berlin die ersten Produkte und Konzepte im Angebot der Marke IRDM, darunter vollständig weiße RGB-DDR4-Speichermodule und schließlich DDR5-Speichermodule in der RGB-Version. IRDM war eine der wenigen globalen Marken, die das Konzept der ersten SSD der fünften Generation vorstellten.
Heißhunger auf RGB
Die ersten IRDM-RGB-Module beider Generationen wurden in den einzigartigen, für die Marke IRDM charakteristischen, ästhetischen, stilvollen und soliden Kühlkörpern verschlossen, die durch einzigartige Fräsmuster variiert werden. Sie sind aus Aluminium gefertigt, was eine angemessene Kühlung und Leistung gewährleistet, die für einen stabilen Betrieb des Gaming-Sets notwendig ist. Das Speichermodul ist mit einem matten RGB-Streifen versehen und die Verwendung von 8 LEDs garantiert eine effektive und gleichmäßige Beleuchtung des Speichers über seine gesamte Länge. Die neuesten IRDM-Speicher sind mit der RGB-Beleuchtungssteuerungssoftware führender Motherboard-Hersteller wie ASUS, MSI, GIGABYTE und ASRock kompatibel und garantieren den Besitzern der beliebtesten PC- und Gaming-Konfigurationen eine beeindruckende Optik. Die Kombination dieser Eigenschaften macht IRDM-Speichermodule zu einer ausgezeichneten Wahl für Benutzer, die Computer benötigen, die sowohl durch ihr Aussehen als auch durch ihre Leistung beeindrucken.
DDR4 IRDM RGB White ist ein einzigartiges Angebot für Liebhaber minimalistischer, weißer Computersysteme. Darüber hinaus ist DDR4 IRDM RGB White derzeit das einzige komplett weiße Speichermodul auf dem Markt (unter den führenden Marken), das nicht nur auf einem weißen Kühlkörper, sondern auch auf einem einzigartigen weißen PCB basiert. Laut der Ankündigung des Herstellers wird DDR4 IRDM RGB White im Oktober im regulären Angebot in der Konfiguration 3600MHz (2x8GB / 2x16GB) und den beliebten 3200 MHz (2x8GB / 2x16GB) erhältlich sein. Der Hersteller erklärt außerdem, dass das Distributionsangebot auf besonderen Wunsch Speicher mit einer anderen ausgewählten Spezifikation enthalten wird, was sicherlich ein echter Leckerbissen für Enthusiasten wie PC-Bauer sein wird, die die von ihnen angebotenen PC-Sets hervorheben möchten.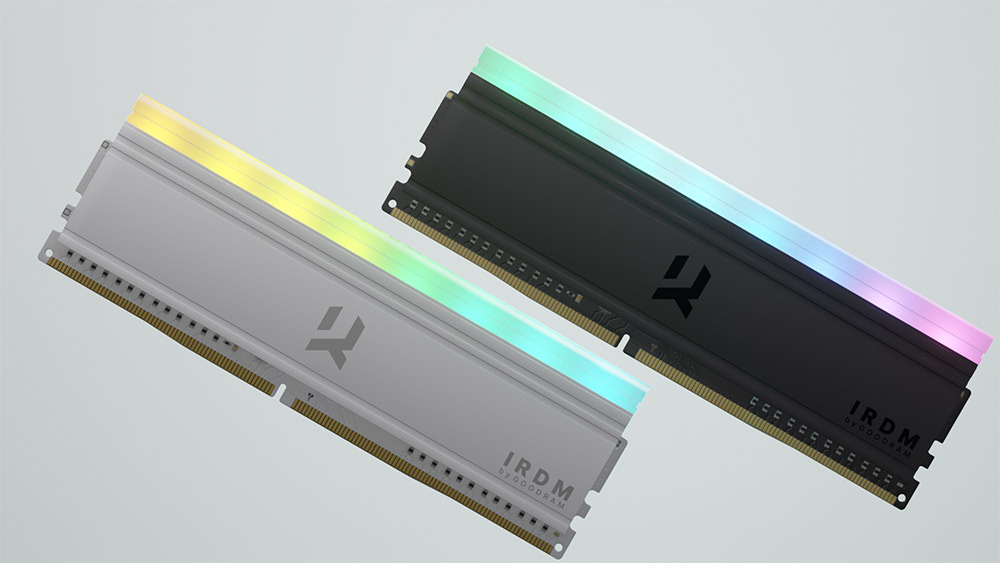 Spezifikation:
Compatible with motherboards from 4 major manufacturers: ASUS, MSI, GIGABYTE and ASRock
One of the world's leading brands, white heat sink and white PCB
Available configurations:

2x8GB 3200MHz CL18
2x16GB 3200MHz CL18
2x8GB 3600MHz CL18
2x16GB 3600MHz CL18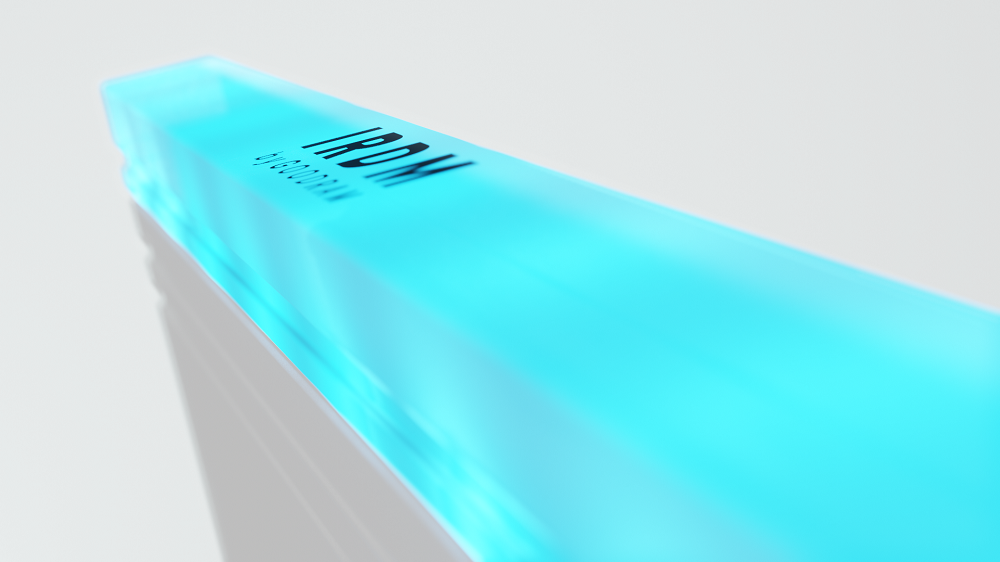 Die Marke IRDM hatte es nicht eilig, den Speicher der 5. Generation auf den Markt zu bringen und ließ sich genügend Zeit, um das Angebot zu verfeinern. Die Ergebnisse dieser Arbeit werden auf der diesjährigen IFA präsentiert. Die beeindruckenden DDR5 IRDM RGB-Module beziehen sich auf das Design der vorherigen Generation und unterstreichen die Verbundenheit der Marke mit dem entwickelten Stil, der bereits das Markenzeichen von IRDM ist. Der schwarze, massive, gefräste Kühlkörper und der RGB-Streifen mit 8 LEDs garantieren die perfekte Ergänzung und Lebendigkeit jedes PC-Sets, das von Grund auf neu gebaut wird oder ein Upgrade auf höchstem Niveau erfordert. Mit der Einführung des DDR5-Speichers setzt die Marke IRDM ein "i-Tüpfelchen", denn der Speicher bietet neben seinem exzellenten Design auch eine hervorragende Performance. Basierend auf ausgewählten Komponenten bietet DDR5 IRDM RGB Geschwindigkeiten von bis zu 6200MHz bei CL36! Im Oktober wird das permanente Angebot DDR5 IRDM RGB-Module in der folgenden Konfiguration umfassen: 2 x 16GB 5200MHz CL40, 2 x 16GB 5600MHz CL40, 2 x 16GB 6000MHz CL32 und 2 x 16GB 6200MHz CL36. Ähnlich wie die DDR4 IRDM-Generation sind auch die DDR5 IRDM RGB mit Motherboards und RGB-Beleuchtungssteuerungssoftware führender Motherboard-Hersteller kompatibel.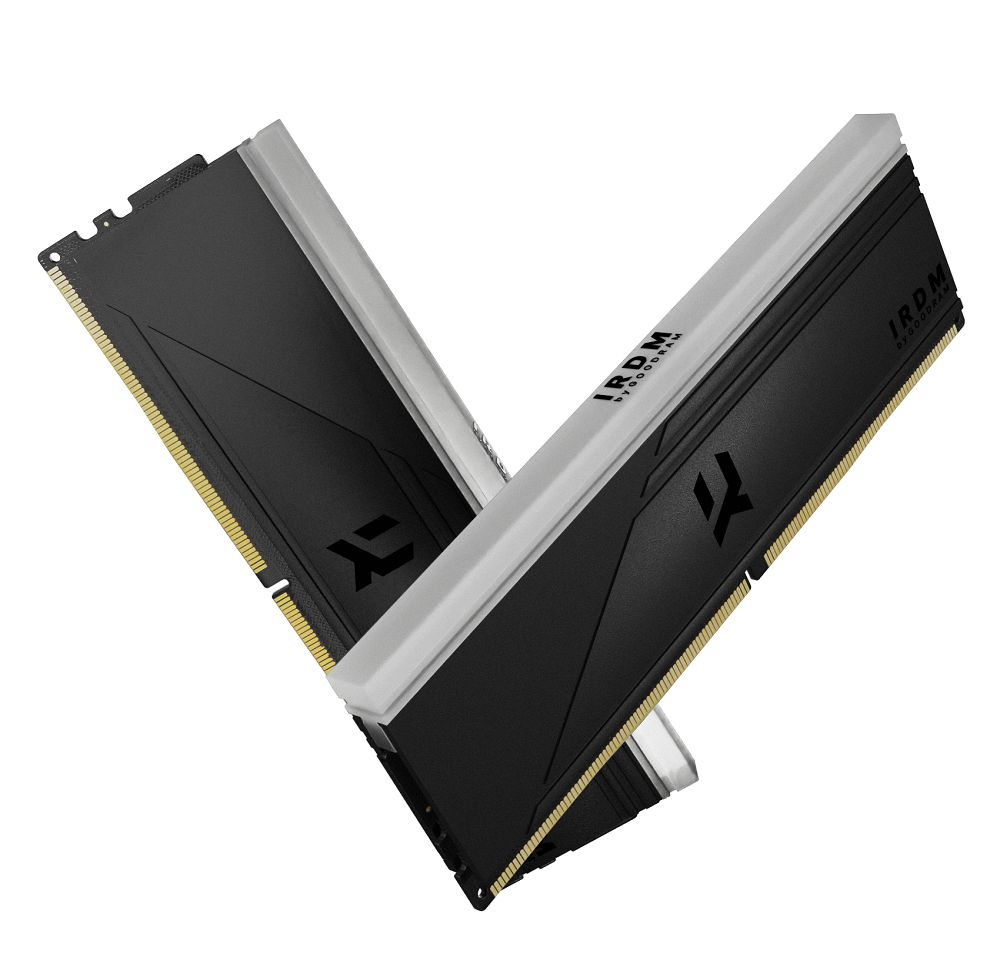 Spezifikation:
Die ersten RGB-DDR5-Module im IRDM-Angebot
Kompatibel mit Motherboards von 4 großen Herstellern: ASUS, MSI, GIGABYTE und ASRock
Verfügbare Konfigurationen:

2 x 16GB 5200MHz CL40
2 x 16GB 5600MHz CL40
2 x 16GB 6000MHz CL32
2 x 16GB 6200MHz CL36

Basierend auf ausgewählten Speicherchips von Micron und Hynix
8 LEDs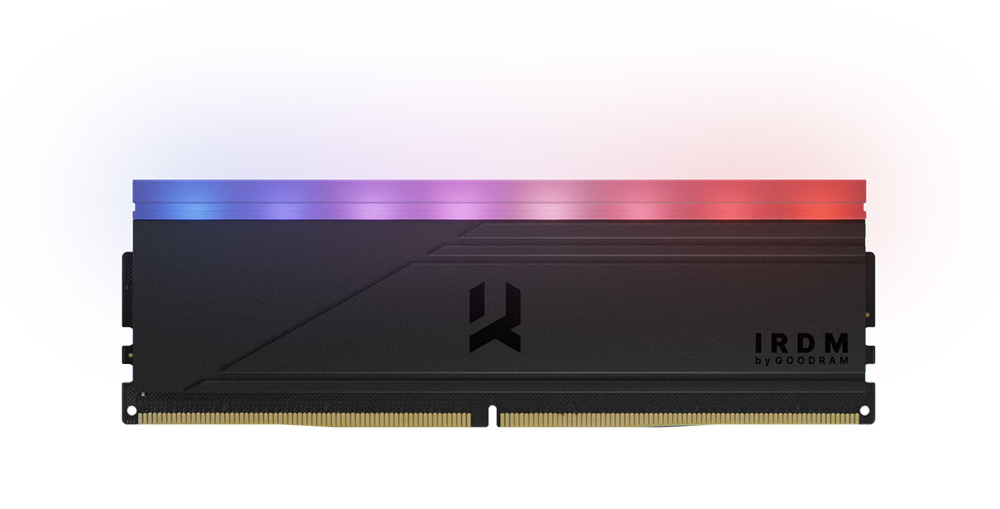 Sowohl die IRDM DDR4 RGB- als auch die IRDM DDR5 RGB-Sets werden in einer sorgfältig gestalteten Verpackung geliefert, die optisch mit der bereits auf dem Markt erhältlichen IRDM RGB DDR4-Serie in schwarzer Ausführung übereinstimmt.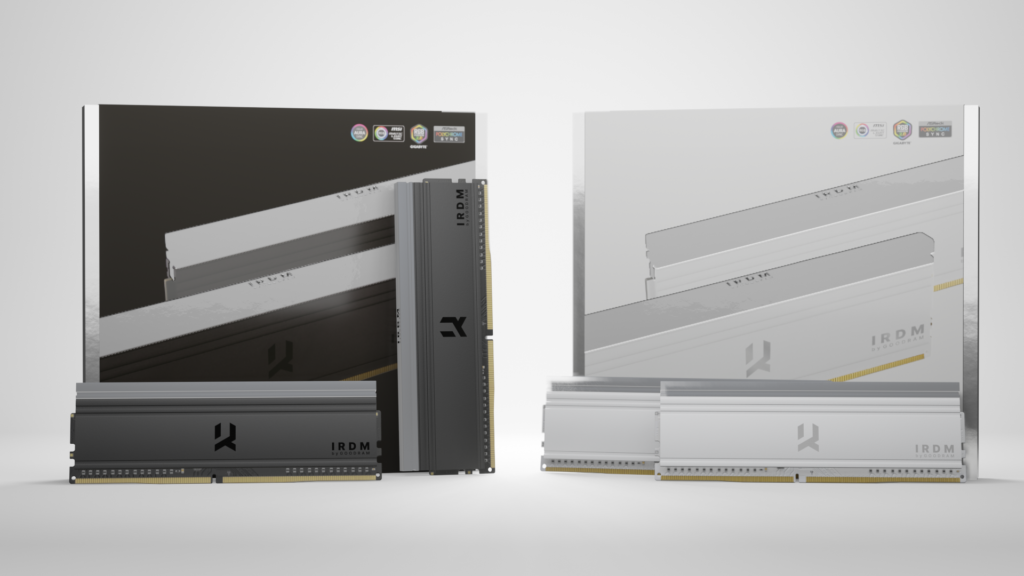 IRDM der Spitzenklasse!
IRDM hat sich nach der diesjährigen Premiere des hoch bewerteten IRDM PRO M.2 NVME-Laufwerks nicht auf seinen Lorbeeren ausgeruht. Während der IFA präsentiert der polnische Hersteller die Vorpremiere der SSD IRDM Ultimate NVME Generation 5 und das Konzept eines Kühlkörpers. Basierend auf 3D-TLC-Chips und dem Phison E26-Controller garantiert das Laufwerk eine Leistung von bis zu 10000 MB/s beim Lesen und 9500 MB/s beim Schreiben und wird in Kapazitäten von 1 bis 4 TB erhältlich sein. Ergänzt wird das Laufwerk durch einen weiterentwickelten Kühlkörper, dessen Design auf das IRDM-Markenlogo und die vorherige Generation des Laufwerks verweist.

Während der IFA wird die Marke IRDM ihre ausgewählten Produkte in einem speziell für diese Veranstaltung vorbereiteten Vorführrechner präsentieren. Das Ergebnis der Zusammenarbeit mit X-KOM, einem der führenden Computergeschäfte in Polen, ist ein personalisierter G4M3R ELITE CASE Computer, der mit der G4M3R ELITE AIO 360 Kühlung ausgestattet ist und folgende Spezifikationen aufweist:
| | | |
| --- | --- | --- |
| Kategorie | Hersteller | Produkt |
| Processor | Intel | Core i9-12900KF |
| Graphics Card | Gigabyte | GeForce RTX 3080 Ti VISION OC LHR 12GB GDDR6X |
| Motherboard | Asus | ROG STRIX Z690-A GAMING WIFI D4 |
| RAM | IRDM | IRDM DDR4 RGB |
| SSD M.2 | IRDM | IRDM PRO M.2 2TB custom |
| SSD SATA | IRDM | IRDM PRO SATA III 1TB custom |
| Computer case | X-KOM | G4M3R ELITE CASE |
| Computer cooling | X-KOM | G4M3R ELITE AIO 360 |
Auf der IFA befindet sich der IRDM-Stand unter der Nummer 103 in Halle 10.2. Die Veranstaltung findet vom 2. bis 6. September in der Messe Berlin statt.
Weitere Informationen stehen unter www.goodram.com zur Verfügung